1935 Austin Seven Pearl - Body off rebuild 2017
Click here to see her prior to rebuild.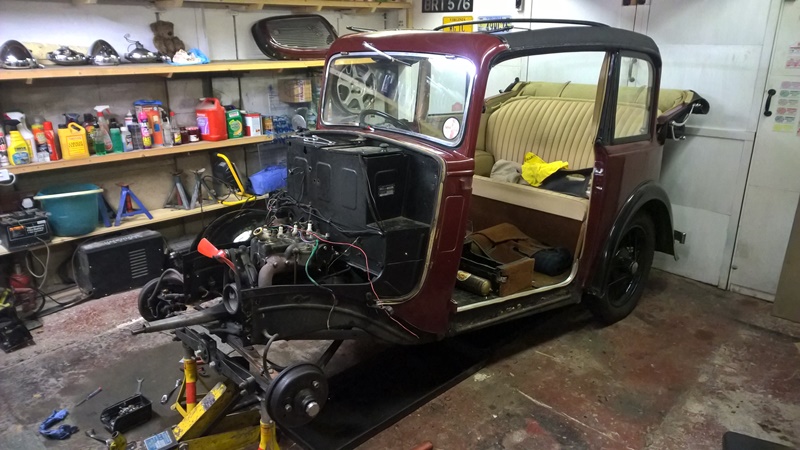 Rebuild started 3rd October 2017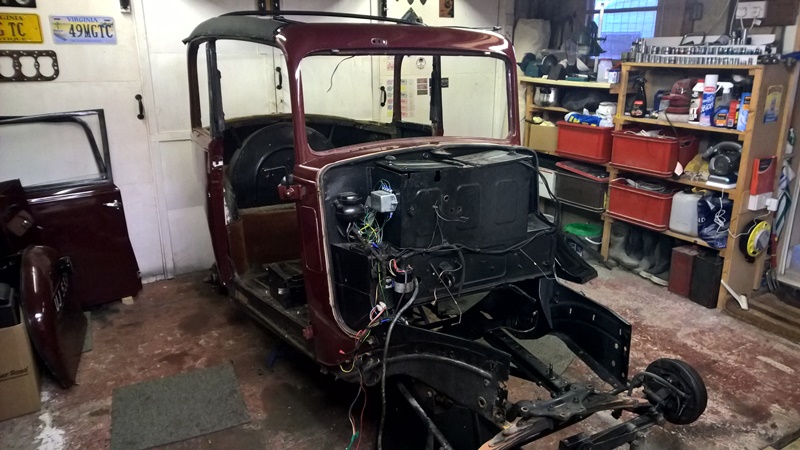 Engine out 10th October 2017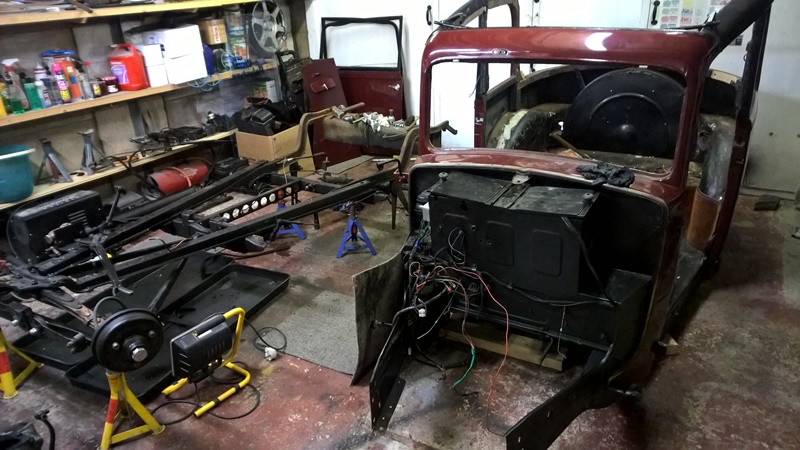 Body and chassis part company 19th October 2017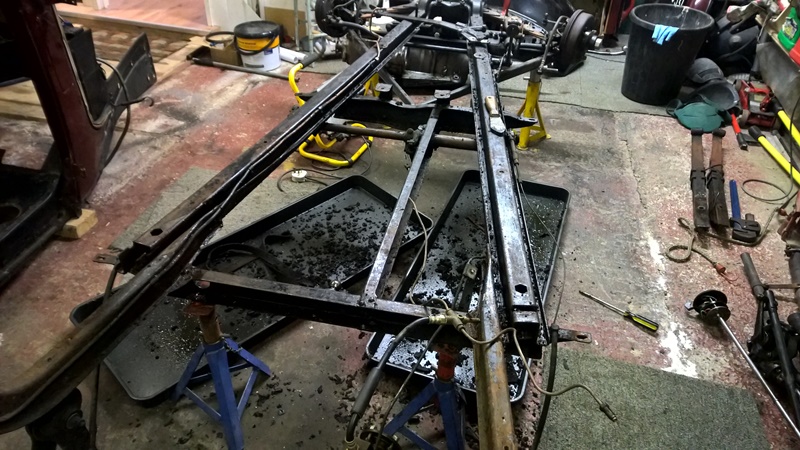 One ton of grease and mud removed from chassis.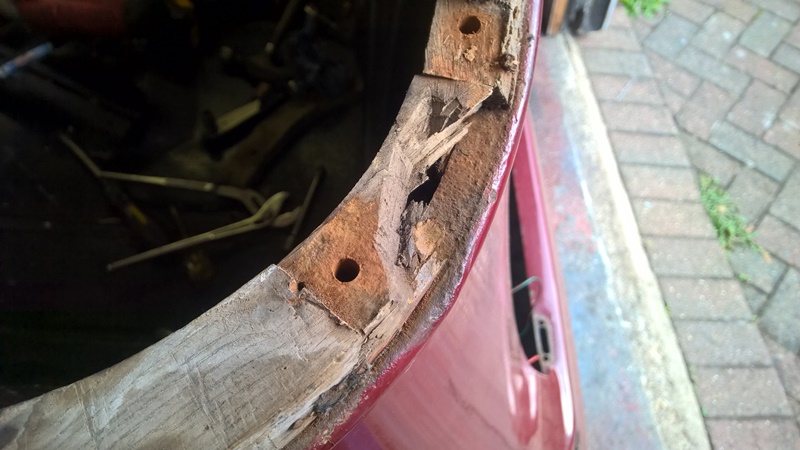 Ash frame for hood fixture requires attention.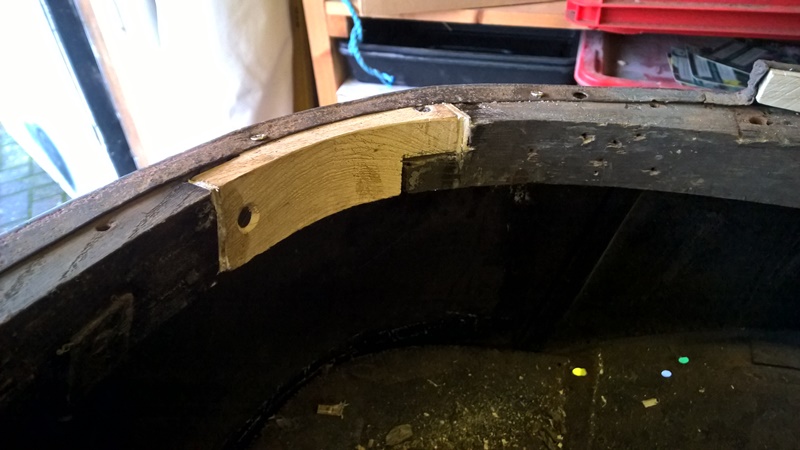 New piece of ash cut into rear.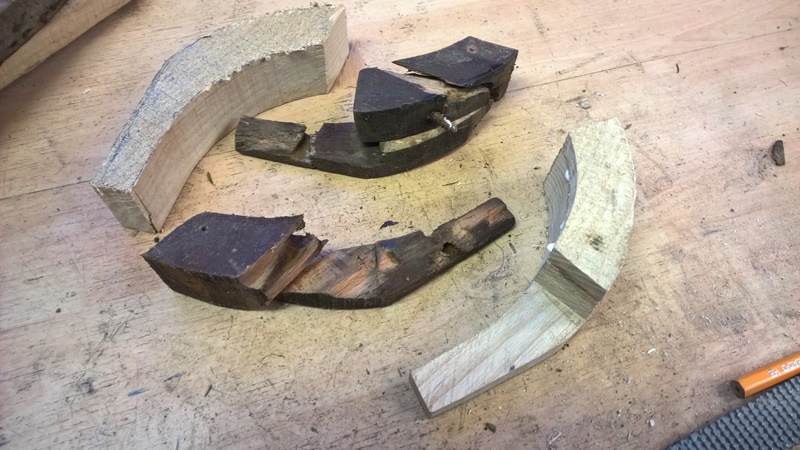 Hood stops completely rotten, new ash pieces made.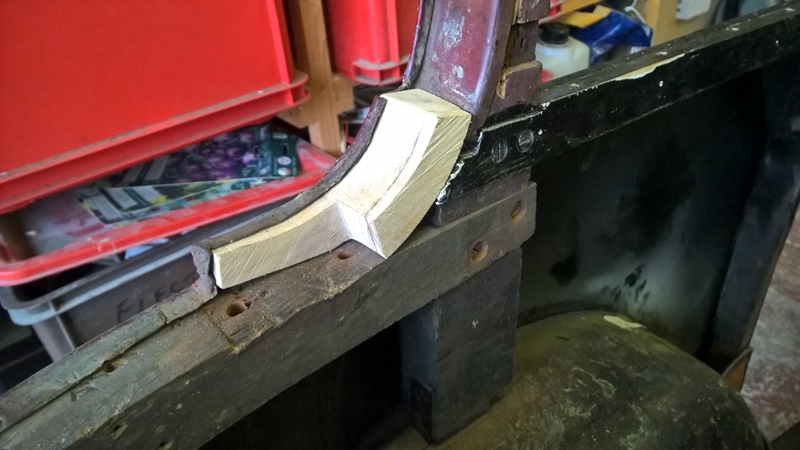 Test fitting.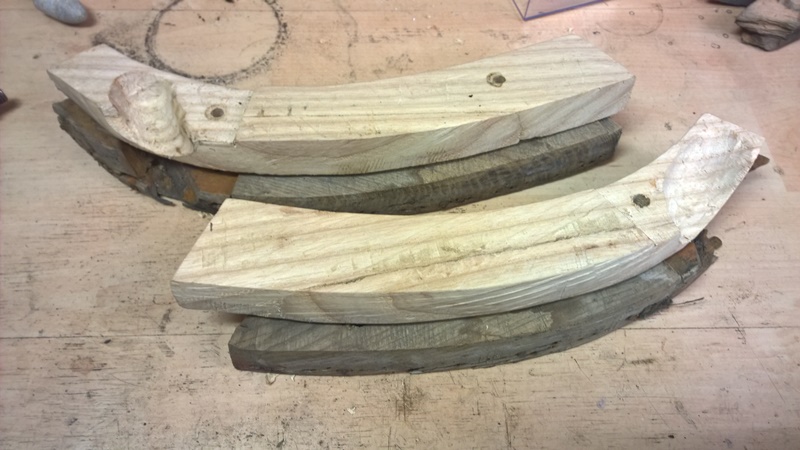 Hood mountings replaced.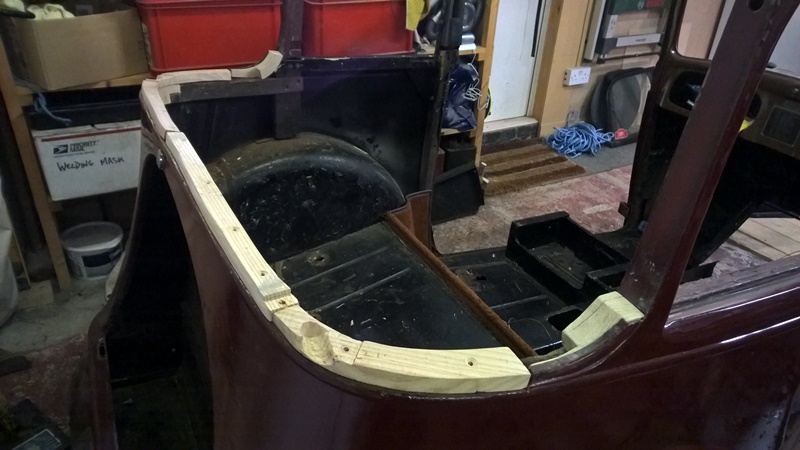 Test fitting.